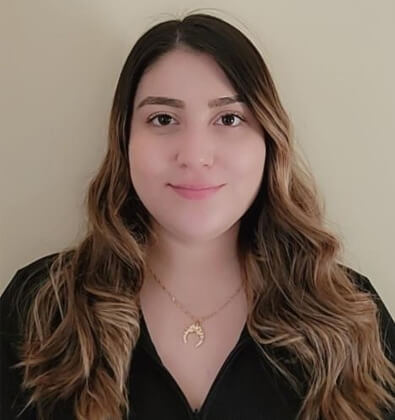 Andrea Consuelos-Ocampo
Staffing Coordinator
---
My name is Andrea Consuelos-Ocampo and I am a staffing coordinator for Champion Personnel. I was born and raised in Reading, PA. In my spare time, I like to do outdoor activities such as hiking, traveling to different places and going to the beach. My favorite food is chicken and shrimp carbonara.
I would say that my favorite places I have traveled to are Las Vegas, Nevada and Houston, Texas. I do not have any favorite movies, but I love the show Mindhunter. Two interesting facts about myself are that I love going to music festivals/concerts and I can sew and make my own clothing. I would say that my parents are my biggest motivation to work hard. All of their efforts and sacrifices that they made to give my siblings and I a better life is what motivates me to get up every single day and make them proud.
I am fairly new to the HR/recruiting field, but it has always been a goal of mind to join. Finding candidates a successful career or dream job they have been searching for brings me great accomplishment. Three words I would use to describe myself as a caring, positive and strong.