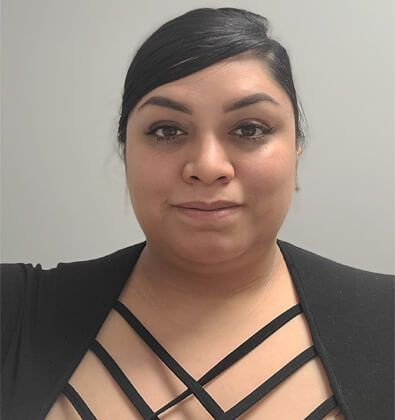 Delmi Melendez
Receptionist/ Admin Assistant
---
Hi! My name is Delmi Melendez, and I am the receptionist/ Admin Assistant here at Champion Personnel. I was born in Westwood, California and I was raised in Avondale/Phoenix, Arizona. In my spare time, I enjoy crafting, spending time with my family/friends and traveling!
I am Salvadorian so I have to say my favorite food is pupusas! My favorite restaurant in Pennsylvania is Salute in Sinking Springs. My favorite places I have traveled to so far are El Salvador, Mexico, New York City and Washington D.C. My favorite movie is Love & Basketball. An interesting fact about myself is that I am very artistic and love making things. Most of the décor in my house I have made myself!
My family is what motivates me to work hard. I am a mother of three children, so it is important for me to try to be the best version of myself for them and set a good example. I first moved to PA back in 2016 and that is when I first worked with Champion as a temporary worker. I started working for Champion again in 2020, but I have 8+ years of experience in my Admin role! Three words that best describe me would be straightforward, dependable, and trustworthy!