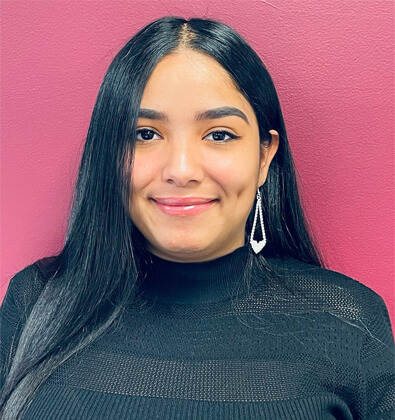 Yomaris Torres
Administrative Assistant
---
My name is Yomaris Torres, I am one of the administrative assistants at our Reading office. I was born in San Sebastian, Puerto Rico. I migrated to Reading, PA at the age of six; I was raised in both countries and consider both as my home. In my spare time, I like to spend time with family and friends.
Do arts and crafts with my daughter, watch a good movie, shop, or bake. I do not have a favorite restaurant. However, Hispanic food is my go-to. I love mofongo, rice, beans, and Mexican food. My favorite place I have traveled to is Puerto Rico. Even though I was born in Puerto Rico, I migrated to the US at a very young age.
Therefore, I did not get to explore the beautiful island. I travel at least once a year to Puerto Rico and explore different places there. I love the people, the culture, the food and the weather. I would like to continue to travel and explore different states/countries. My favorite kind of movies are comedy and romance. An interesting fact about myself is that I love to dance. What motivates me to work hard is my family and knowing that my hard work and perseverance will help me achieve greater professional success.
I started working in the HR/recruiting field in 2017. Three words that would describe me would be dedicated, passionate and charismatic.