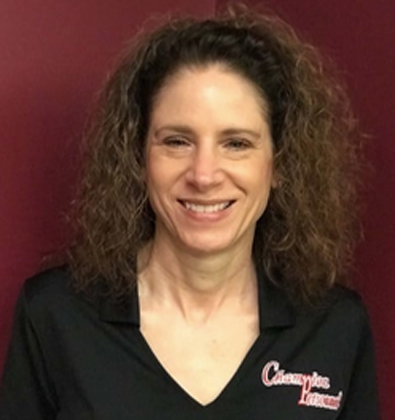 Kim Mentzer
Controller
---
My name is Kim Mentzer, I am the Controller at Champion Personnel. I have worked for Champion since 2013 but have over 17 years of experience in the staffing industry. Even though I am "behind the scenes" for the most part. I love my job and love how much this industry helps everyone from our clients to our employees.
I was born and raised in Reading. Fun fact… I did all of my schooling (except college) on 13th street. I went to 13th and Union, Northeast Junior High, then Reading High School. I graduated from Alvernia College with a degree in accounting in 2002, at the age 33 and 5 months pregnant with my daughter.
I have been married to my husband, Dave, for almost 25 years. We have a daughter, Payton, who is just finishing her 1st year of college at Kutztown University. Anyone who knows me knows that she is my pride and joy! Another interesting fact about me is that I am a breast cancer survivor!
Three things I have learned about myself over the years are:
1. I am stronger than I ever knew possible.
2. My father taught me great work ethic … thank you Dad!
3. Life can be hard sometimes, but just PUSH (pray until something happens)…. it does get better!